CurrentBody Skin Laser Hair Removal Device
The only at home laser hair removal treatment for permanent, full body results outside of a clinic
60-Day Money Back Guarantee
Fall in love with your CurrentBody Skin device, or your money back.
60-Day Money Back Guarantee
Our multi-award winning CurrentBody Skin devices and tools are designed to renew your complexion on a deeper level. With our specialist knowledge and expertise in the industry, we launched our first device to rave reviews on the anti-ageing effects of light therapy treatment. And that was just the start. We now have a full range of scientifically backed, anti-ageing devices and skincare products that are trusted by a-listers and clinicians alike.
If after time you are still not satisfied with your skin rejuvenation experience, you can contact us to return the device. Once we've received the product back, we will process your refund, minus a 10% restocking fee to cover return administration.
What you need to know:
Achieve permanent hair removal at home with this powerful home use device powered by laser technology
Unlike IPL, laser technology permanently disables the hair follicle through the use of a direct concentrated light beam
Clinically proven to deliver 80% hair reduction in just 4 weeks*
First home use laser device that allows you to treat all key concern areas at home in 15 minutes due to the large treatment window
Offers a hassle free experience with no downtime or irritation
PERMANENT HAIR REMOVAL SOLUTION WITH LASER TECHNOLOGY
PERMANENT HAIR REMOVAL SOLUTION WITH LASER TECHNOLOGY
Laser technology is commonly known for being a treatment exclusively available in a clinic. Until now, there hadn't been a safe and effective device that achieved permanent hair reduction in the comfort and convenience of your home.
The CurrentBody Skin Laser Hair Removal Device is currently the only available home-use laser device on the market to meet the 14M search demand for 'laser hair removal.' It has the largest treatment head on the market, sized at 30mm x 10mm, to be able to treat all key areas of concern in just 15 minutes.
This groundbreaking hair removal innovation produces a targeted pulse of light up to 100 times every minute, treating at the speed expected of an IPL (intense pulsed light), while attaining results expected from laser.
What makes laser the choice in-clinic?
When searching for 'laser hair removal devices,' the only home-use hair removal devices readily available on the market are powered with IPL (intense pulsed light) technology, rather than laser.
Although laser and IPL technology both target unwanted hair through light energy, laser is proven to deliver a more powerful result, making it the clinic choice for hair removal. IPL produces a broader spectrum beam, which diffuses the light energy, reducing its effect. The (810nm) laser diode delivered by the CurrentBody Skin Laser Hair Removal Device is both direct and concentrated, penetrating deeper into the hair follicle to permanently disable the growth function.
As a result of this more concentrated treatment, the CurrentBody Skin Laser Hair Removal Device delivers lasting results. 93% of users were left with no hair root residue, as hair was removed at the root. Whilst top up treatments for IPL are, on average, required every 6 to 8 weeks, the laser hair removal device delivers permanent hair removal. If you do experience new hair growth as a result of hair cycles or hormonal changes, treat the concern area as and when needed.
Comfortable at home laser hair removal technology
A laser hair removal treatment in-clinic can last for up to one hour depending on the treatment area, and will require at least 6 sessions to achieve permanent results. The level of time required to see results can make it difficult to fit in-clinic laser into a busy lifestyle, and this inconvenience is a key reason for either avoiding or not adhering to clinic laser hair removal.
The CurrentBody Skin Laser Hair Removal Device has been designed with convenience in mind. The device is integrated with a large treatment window, which allows the user to treat all key concern areas in just 15 minutes, offering a more convenient, private and quick hair removal session compared to a timely in-clinic appointment.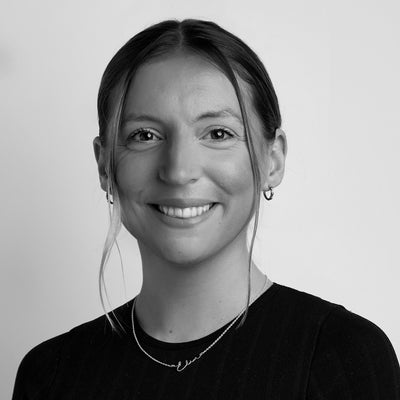 Your questions, answered
Our in-house Beauty Device Experts answer your most commonly asked questions.
The CurrentBody Skin Laser Hair Removal Device is designed to work on naturally light brown to black hair. Lighter colours such as white, blonde, red or grey will NOT absorb enough of the laser's energy to disable the hair follicle. Suitable skin tones range from type I to IV on the Fitzpatrick scale. If your skin tone is NOT listed on the compatibility chart, then you may risk burns, scarring or discolouration from the laser energy absorbing the melanin pigment in your skin.
This device is suitable for use on the legs, arms, bikini line, underarms, feet, hands, chest, back, stomach and women's facial hair (cheek line downward).
Not suitable for use on men's face, jaw or neck.
Yes, you can on woman's facial hair from the cheek line downward. It, however, is not suitable for use on a man's face, jaw or neck, due to increase in hair density.
Before your first treatment, DO NOT wax or pluck your hair 6 weeks prior and DO NOT undergo a skin peel during this time.
A patch test should be performed at least one day prior to your treatment, and completed within 4 hours of shaving. Please see below for the sensitivity test.
Step 1: Carry out a patch test at least 24 hours before first treatment.
Step 2: Shave the treatment area at least 4 hours beforehand and ensure the area is clean and dry.
Step 3: Plug in and hold the power button down for 2 seconds to start the device.
Step 4: Place the device against your skin - if your skin tone is compatible it will emit a 'beep' to confirm this. double press to enter 'ready' mode. If your skin tone is not compatible do not use this device.
Step 5: Switch through the intensity levels by pressing the power button.
Step 6: Press the treatment window firmly against the skin and move in a 'stamp and release' motion along the treatment area.
Step 7: If inactive for 10 seconds, the device will enter 'standby' mode. Hold the power button down for 2 seconds to turn off. Unplug and store.
Week 1 to 3: Use 3x per week
Week 4 to 12: Use 1x per week
Week 12+: Use 1x per week until you achieve your desired results.
New growth can vary from person to person due to thicker body hair, hormone changes and hair cycles. If you do see new growth after completing the course, complete additional sessions as and when you notice new hair growth.
Depending on your hair growth, you may only need 'top up' sessions once per year.
Make sure your device is turned off, then disconnect the power adapter from the device and power outlet. Clean the device and power adapter exterior with a damp, lint free cloth. Ensure they're completely dry before using them for your next hair removal treatment. Gently wipe the skin sensor with a dry, lint free cloth. Be careful not to damage the treatment window when removing dirt or debris.
Yes you can! Each CurrentBody Skin device is tailored to specific skin concerns and targeted treatments.
Unfortunately the contraindications state that our products cannot be used if you are pregnant, planning on becoming pregnant or breastfeeding. This device has NOT been tested on pregnant or breast-feeding women and therefore the risk to the foetus, neonate or pregnant women is unknown.
A patch test should be performed at least one day prior to treatment. Ensure skin is clean and dry before use. Remove all cosmetics, lotions and creams from the treatment area that may affect the laser's performance.
Press and hold the power button for 2 seconds to turn on the device. The light emitting indicator will be blue when the device is on and has finished initialising. Unlock the laser by double-pressing the power button quickly. You'll hear a beep and the level indicator will begin to flash when in 'Ready' mode.
The default treatment starts at Level 1. Place the treatment window flat against your skin, the skin sensor indicator should turn white when in contact. Test one laser pulse. The device will beep once and the light emitting indicator will flash pink/red to indicate the pulse has been completed. DO NOT continually hold the device on your skin.
If Level 1 pulse is tolerable, move to another test area and increase to Level 2 by pressing the power button again. You'll see 2 indicator lights illuminated. Your device may have left 'Ready' mode, which will require repeating steps 3 and 4 to unlock the laser again.
If Level 2 was tolerable, change test locations and increase by one level until you find the highest setting that is still tolerable. Treating at the highest level possible will maximise results.
Wait 24 hours and then examine the test areas. If the skin appears normal, start your first treatment at the highest level you're comfortable using. Retest your skin if your skin tone changes dramatically (e.g. tanning).
We do not recommend using the device with self-tan or on tanned skin. If you notice blistering, burns or changes in your skin tone or any other side effects, or if you are not sure about the outcome of the test; DO NOT USE your laser and contact your doctor or Customer Care.
DO NOT operate the device where it could come in contact with water.
DO NOT use the device with a power adapter that is dama- ged or faulty. Do not harshly bend or abuse the power cord.
DO NOT attempt to take the device apart. The device is not serviceable by the user. This will void the warranty.
STOP using the device immediately if you think it is defective.
This device is designed for use on adults over 18 years of age and not recommended for use on infants or children.
DO NOT use the laser on a man's face, jaw or neck. The hair in a man's beard area is too dense, and using the laser on these areas may result in skin injury.
DO NOT use if your skin is red or swollen from a previous treatment.
DO NOT look directly into the laser. An eye injury may result from misuse.
DO NOT use the device to treat skin that is painful to touch, raised (higher than surrounding skin), crusting, or bleeding. This may be a sign of a more serious condition and should be checked by your doctor.
The device should NOT be used if you suffer from diabetes mellitus, coagulation disorders, or malignant skin lesions.
This device should NOT be used on areas such as birthmarks, moles, tattoos and warts, and should NOT be used after exposure to the sun.
If the Suitability Chart indicates that your skin tone is not suitable for the device, you should NOT use it.
It is recommended that certain medications, such as blood thinners or topical medications such as Retinol, be avoided prior to laser hair removal.
DO NOT use medications or topical treatments which cause photosensitivity. Please check with your doctor before use.
Please consult your doctor prior to use if you are, or suspect you are, pregnant or are breastfeeding.
Please consult your doctor prior to use if you have or suspect you have cancer.
Need some help?
Our friendly experts are here to help you to find your perfect beauty device.