BeautyBio Pro Hydration Facial Gift Set (worth £220)
Patented GLOfacial pore detox and skincare infusion set
What you need to know:
GLOfacial Hydro-Infusion: Winner of the New Beauty 2023 'Beauty Awards: Best Pore-Cleansing Device'
Remove blackheads, exfoliate dead skin cells and prevent future breakouts
Blue (415nm) LED light therapy eliminates blemish-causing bacteria
100% users said skin appeared plumper, cleaner and smoother after the first use
Includes new collagen concentrate and clarifying solution for plumper, bouncier skin
Cruelty free, no 'nasties' suitable for all skin types
Achieve a salon-grade hydration facial from home with the smoothing BeautyBio Pro Hydration Facial Gift Set for buttery soft skin. Includes the patented, award-winning BeautyBio GLOfacial Hydro-Infusion Pore Cleansing Tool, brand new GLOfacial Collagen Concentrate and GLOfacial Clarifying Solution. Get all the benefits of blue LED light therapy, pore-clearing technology and high performance ingredients. You'll notice smoother, softer and clearer skin from your very first facial.
At-home hydration facial in minutes
The BeautyBio GLOfacial Hydro-Infusion Pore Cleansing Tool gently pulls dirt, oil and makeup from pores to help them appear smaller while resurfacing skin texture. Designed uniquely to mimic the results of a pro hydration facial in just 1 treatment. Powered by a vortex suction, breakout-eliminated blue LED light therapy and hydro-infusion technology.
The GLOfacial effectively unclogs pores, exfoliates dead skin cells, eliminates blackheads and excess debris hiding below the skin's surface to achieve buttery smooth skin and a healthy, hydrated glow.
In a BeautyBio consumer study, 100% said pores appeared tighter, cleaner and smoother, with skin appearing plumper and less dull. 96% felt this treatment was more effective than other methods, such as pore strips.
Plump, hydrate & smooth
Pair the brand new BeautyBio GLOfacial Collagen Concentrate with the GLOfacial Hydro-Infusion Tool for a volumizing, pro-grade hydration facial at home. This youth-promoting collagen infusion concentrate is formulated with plumping and hydrating hyaluronic acid. Firming collagen and smoothing peptides help reduce the appearance of fine lines and wrinkles for supple, more radiant and rejuvenated skin.
In a BeautyBio consumer perception study, 97% agreed skin appeared smoother, hydrated and dewy.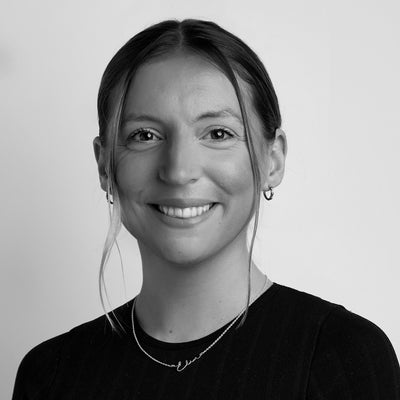 Your questions, answered
Our in-house Beauty Device Experts answer your most commonly asked questions.
The GLOfacial Concentrates were designed for use with the GLOfacial Tool and offers key ingredients to cleanse, clarify, and plump your skin.
Yes, but we recommend using the GLOfacial Concentrate for optimal results.
We only recommend using water or the GLOfacial Concentrate.
GLOfacial works on all skin tones and types. See warnings in user manual for concerns regarding medical conditions.
We recommend beginning with cleansed skin to help prevent makeup, oil, or residue from clogging the Tool or Treatment Tips.
The GLOfacial tool will help clarify your skin by using the blue LED light mode with the Clarifying Cap. Do not use the tool over open wounds or suction modes on active breakouts.
Consult your physician before use if you are pregnant or nursing.
We recommend consulting your physician for a personal treatment recommendation. Do not use it directly after fillers or injections.
We recommend replacing your tips every 2 to 3 months.
For best results, we recommend using the tool 1 to 2 times a week. Some areas of congestion may take several treatments over time to clear. Skin may become temporarily flush after treatment as GLOfacial enhances microcirculation so we recommend treating your skin at night.
Yes! You can skip the hydration facial and use the blue light with Cap for a clarifying treatment anytime. We recommend spot treating for 2 minutes.
Both Concentrates help infuse skin with plumping ingredients like hyaluronic acid, helping get the most out of your GLOfacial treatment. The Original Concentrate focuses more on clarifying, ideal for blemish prone or oily skin. Collagen Concentrate helps build firmer, juicier skin for a plump, dewy feel.
Water/Aqua/Eau, Butylene Glycol, Salicylic Acid, Sodium Hyaluronate, Centella Asiatica Extract, Polygonum Cuspidatum Root Extract, Scutellaria Baicalensis Root Extract, Camellia Sinensis Leaf Extract, Glycyrrhiza Glabra (Licorice) Root Extract, Chamomilla Recutita (Matricaria) Flower Extract, Rosmarinus Officinalis (Rosemary) Leaf Extract, Niacinamide, Hydroxyacetophenone, Dextrin, 1,2-Hexanediol, Peg-40 Hydrogenated Castor Oil, Fragrance/Parfum, Disodium Edta.
Need some help?
Our friendly experts are here to help you to find your perfect beauty device.